Axner Excavating, Inc. is family owned and operated by Julie Tatom. Axner Excavating, Inc. started from the ground up with Ed & Sandy Axner in no more than a shop out of their home.
They grew the business to be what it is today and have enjoyed seeing the company flourish.
Axner Excavating, Inc. has been recognized for its efforts with awards such as The Best of the North State (several times), Hall of Excellence, Customer Service Award, and Project of the Year. Axner is also actively engaged in the community as it participates yearly in the Shasta District Fair, Shasta College, sponsors many youth athletic programs and hosts field trips at its yard.
Axner Excavating, Inc. is proud to be part of the great North State community and will always help make it a great place to live and work.
Contractor License #613824 C-12/C-42/A/C-21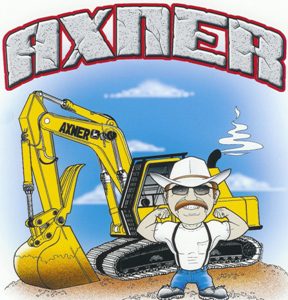 We are located at:
2900 Old Oregon Trail
Redding, CA 96003
Phone: 530-222-0539
Check Out Some of Our Work!
Axner Excavating Inc. is a community minded business that takes pride in providing fast reliable service.
Everything from water truck, backhoe, dozer, mini excavator, skid steer and more hourly and contract services. We have an 11 acre yard that is open 7 days a week full of a variety of landscape & construction materials. We deliver materials with same day service!
We are a community-minded local business and look forward to assisting you!
Let's Get Started
Axner Excavating Inc is ready to help you build your driveway, put in your septic system, build your house pad and any other site work you may need. We do commercial & residential work. Demolition, material deliveries, utilities or whatever your excavating needs are. We also have an 11 acre yard full of a variety of landscape supplies. You pick up or we deliver!