We'll Tear it Down & Clean it Up!
Whether you need your swimming pool demolished, concrete broken up, or an entire house torn down and hauled off, no job is too big or small for Axner Excavating, Inc. We have been providing demolition services in Redding and the surrounding communities for years!
From house demolition to smaller structural wrecking and removal like sheds, garages, decks, driveway removal or debris removal from storms and disasters, we have the manpower and equipment needed to get your job taken care of.
At Axner Excavating, Inc. we specialize in all kinds of demolition services.
Our specialized crew is trained, certified, licensed and insured, and we'll do the job with professionalism and proficiency. You won't even need to worry about the mess; we'll haul it all away. We are responsible with conservation & have recycling in mind too.
Axner Excavating, Inc. is family owned and has been serving the North state since 1967. We know how important a quality job is. We strive to provide a fast, reliable, quality demolition service. When it comes to demolition, our attention to detail and pride in our work proves for happy customers time and time again. Call for a quote today (530) 222-0539.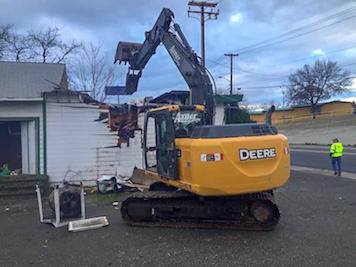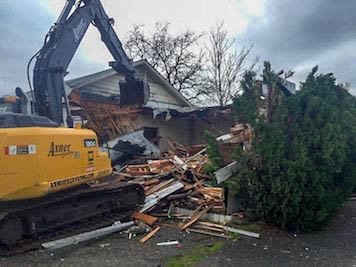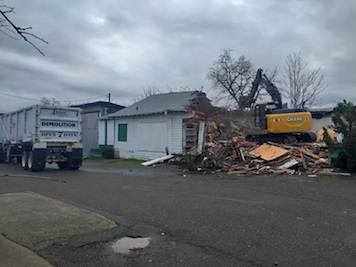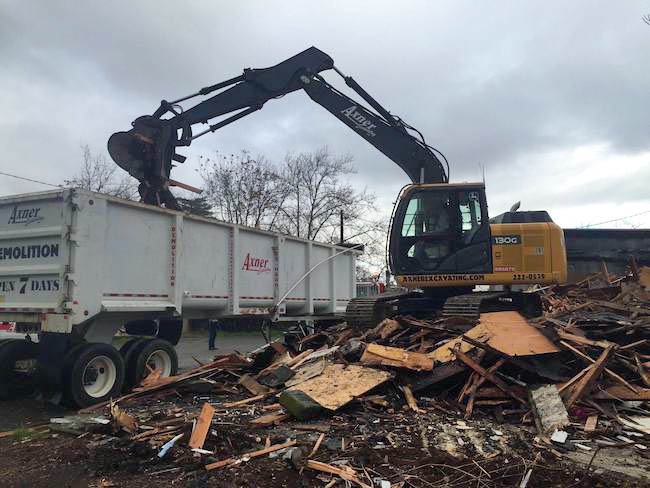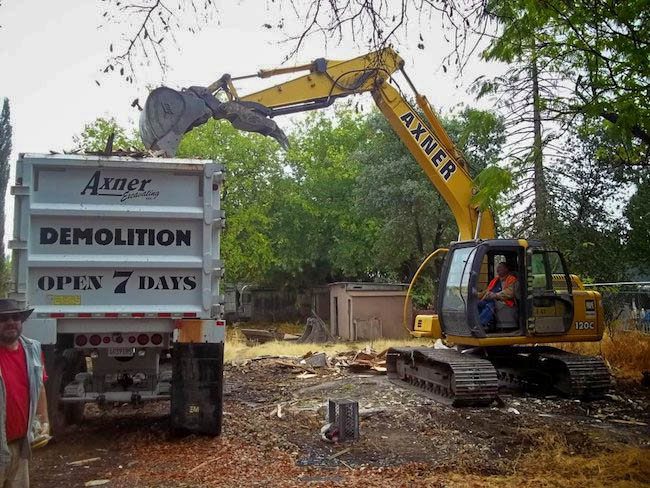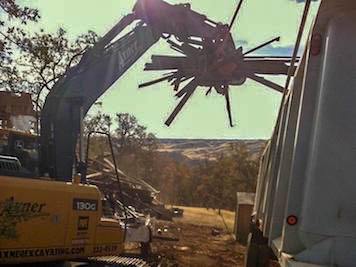 Check Out Some of Our Work!
Axner Excavating Inc. is a community minded business that takes pride in providing fast reliable service.
Everything from water truck, backhoe, dozer, mini excavator, skid steer and more hourly and contract services. We have an 11 acre yard that is open 7 days a week full of a variety of landscape & construction materials. We deliver materials with same day service!
We are a community-minded local business and look forward to assisting you!
Let's Get Started
Axner Excavating Inc is ready to help you build your driveway, put in your septic system, build your house pad and any other site work you may need. We do commercial & residential work. Demolition, material deliveries, utilities or whatever your excavating needs are. We also have an 11 acre yard full of a variety of landscape supplies. You pick up or we deliver!